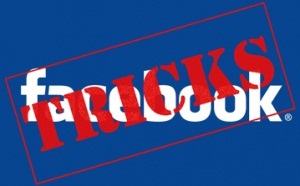 Hi all users, ever tried of making an account in Facebook without entering your last name, NO ? Even if you want so you can't do it because Facebook doesn't allow you to create an account without entering your last name and if you already created your account you can not hide your last name in your profile.I don't know what is your reason to hide your last name, but if you want do it, I'm here to teach you
Today we're here to tell you a simple trick to hide your last name from your Facebook profile by following only the file steps.
Steps to Follow :
1. Goto Firefox > Options > Advanced > Network > Settings > Connection Settings >And choose Manual proxy configuration.
2. Now Tick " Use This Proxy Servers For All Protocols ".
3. Put this proxy and port:-
Http Proxy : 202.70.136.142
Port : 8080
4. Put 202.70.136.142 on No Proxy for Box and clik OK.
5. Now go to Account Settings, Delete Middle Name and Last Name. Then Save!
Congrats !! Now Your Last Name Is Gone.
Enjoy.......
[You must be registered and logged in to see this link.]