尺.丂.尺
Co-Ā∂мιηιѕтяαтσя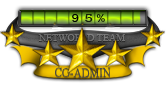 Posts

: 1645


Join date

: 2013-01-12


Age

: 23


Location

: India


Subject: Use your extra Gmail space as a hard drive Sun 02 Jun 2013, 10:49 pm

---

If you're having extra space on your Gmail account and you don't have extra space on your hard disk, you can use that free Gmail space as a hard drive. Using a cool freeware program called Gdrive will create an extra drive inside My Computer, and every time you use this drive i.e. use files from it, is actually downloading and uploading to your Gmail account.

1. First download [You must be registered and logged in to see this link.]

2. Extract the files from the downloaded file and click Setup.



3. After the installation go to My Computer and an extra drive called Gmail Drive will appear

4. Double click it and a window with the user name and password will appear



Enjoy your extra drive space....

Enjoy Friends........
jayanthkumarr
Fояuм Мαηαgєя





Posts

: 1732


Join date

: 2013-01-11


Age

: 24


Location

: Bangalore . Karnataka


Subject: Re: Use your extra Gmail space as a hard drive Sun 02 Jun 2013, 10:54 pm

---

Thank you bro

NETWORLD TEAM
尺.丂.尺
Co-Ā∂мιηιѕтяαтσя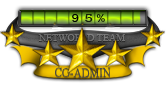 Posts

: 1645


Join date

: 2013-01-12


Age

: 23


Location

: India


Subject: Re: Use your extra Gmail space as a hard drive Sun 02 Jun 2013, 10:57 pm

---
satheesh
Јυиιоя Мεмвεя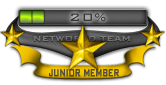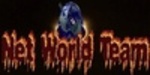 Posts

: 34


Join date

: 2012-12-07


Subject: Re: Use your extra Gmail space as a hard drive Mon 03 Jun 2013, 12:47 pm

---
尺.丂.尺
Co-Ā∂мιηιѕтяαтσя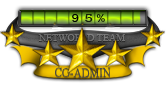 Posts

: 1645


Join date

: 2013-01-12


Age

: 23


Location

: India


Subject: Re: Use your extra Gmail space as a hard drive Mon 03 Jun 2013, 12:53 pm

---
Sponsored content

Subject: Re: Use your extra Gmail space as a hard drive

---