尺.丂.尺
Co-Ā∂мιηιѕтяαтσя





Posts

: 1645


Join date

: 2013-01-12


Age

: 25


Location

: India


Subject: What's your computer is doing? Sun 02 Jun 2013, 11:00 pm

---

Windows is itself a complex operating system. Checking the processes that are actively and continuously accessing your hard drive and processor is very important, especially to detect suspicious activities or even a badly installed software.

Let's say a program is idle or not running, logically it should not be using much resources from your computer or may not even using any resources from your computer. If it does, then you should take extra care to learn more about the process.

But how to know that specific program is active or inactive?

What's My Computer Doing? is the good utility for you, which shows all programs with details that are accessing your hard disk or using the CPU.

The Graphical Interface of What's My Computer Doing is very simple and easy to understand.





Just install the software and launch the program. Eventually it starts to show you the information about the running process and it's interaction with the Hard Drive and CPU.

Click Here to Download



Enjoy Friends....
jayanthkumarr
Fояuм Мαηαgєя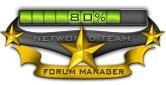 Posts

: 1732


Join date

: 2013-01-11


Age

: 26


Location

: Bangalore . Karnataka


Subject: Re: What's your computer is doing? Sun 02 Jun 2013, 11:09 pm

---

Bro thanks for sharing :)

NETWORLD TEAM
尺.丂.尺
Co-Ā∂мιηιѕтяαтσя





Posts

: 1645


Join date

: 2013-01-12


Age

: 25


Location

: India


Subject: Re: What's your computer is doing? Sun 02 Jun 2013, 11:11 pm

---
hydronoide
Co-Ā∂мιηιѕтяαтσя





Posts

: 2990


Join date

: 2012-12-22


Age

: 28


Location

: INDIA


Subject: Re: What's your computer is doing? Mon 03 Jun 2013, 1:07 am

---
尺.丂.尺
Co-Ā∂мιηιѕтяαтσя





Posts

: 1645


Join date

: 2013-01-12


Age

: 25


Location

: India


Subject: Re: What's your computer is doing? Mon 03 Jun 2013, 9:11 am

---
satheesh
Јυиιоя Мεмвεя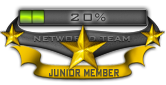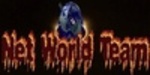 Posts

: 34


Join date

: 2012-12-07


Subject: Re: What's your computer is doing? Mon 03 Jun 2013, 12:49 pm

---
尺.丂.尺
Co-Ā∂мιηιѕтяαтσя





Posts

: 1645


Join date

: 2013-01-12


Age

: 25


Location

: India


Subject: Re: What's your computer is doing? Mon 03 Jun 2013, 12:54 pm

---
Sponsored content

Subject: Re: What's your computer is doing?

---