尺.丂.尺
Co-Ā∂мιηιѕтяαтσя





Posts

: 1645


Join date

: 2013-01-12


Age

: 25


Location

: India


Subject: Solution For LAN Connection Between Windows XP And Windows 7 Wed 19 Jun 2013, 10:58 pm

---

Many of you might have the problem sharing files and folders between Windows XP and Windows 7 OS. This is not so long tutorial but you can solve it just changing some values in your windows settings. By default Windows XP sets your Workgroup as MSHOME. While windows 7 feature WORKGROUP as your default workgroup you can easily get rid of this problem.

To connect Windows 7 OS with Windows XP, change the workgroup name of either one of the OS. I recommend you changing the workgroup name of Windows XP from MSHOME to WORKGROUP.
To change Workgroup in Windows XP, right click on my computer and click on properties.

In Computer name tab, check the workgroup. By default it is MSHOME. (In my case I named it WORKGROUP).




To change it, click on Change button.

A new window will pop up. There you can define your own workgroup name.




Now both of your OSes have same workgroup name.



Now in windows 7 PC, go to control panel > Network and Sharing Center.

At the left sidebar, click on Change advanced sharing settings.



In new window, Turn on Network discovery, File and printer sharing and Public folder sharing by clicking on the respective radio button.

Under File sharing connections, Click on Files sharing for devices that use 40- or 56- bit encryption. (Windows XP may not support 128 bit encryption) .

And turn of Password protected sharing.




Do the same for Public and Home or Network connection




Now you may run Home Network wizard (Control Panel>Setup Home Network) in windows XP. Then there you'll have easy LAN connection. Make sure that workgroup name during wizard is setup to WORKGROUP not MSHOME





Now you can easily access files and folder and even internet and printers from network.



You can see the files in network.

Thats All.........

Enjoy Friends............

satheesh
Јυиιоя Мεмвεя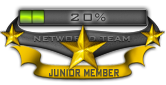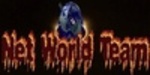 Posts

: 34


Join date

: 2012-12-07


Subject: Re: Solution For LAN Connection Between Windows XP And Windows 7 Wed 19 Jun 2013, 11:05 pm

---
尺.丂.尺
Co-Ā∂мιηιѕтяαтσя





Posts

: 1645


Join date

: 2013-01-12


Age

: 25


Location

: India


Subject: Re: Solution For LAN Connection Between Windows XP And Windows 7 Wed 19 Jun 2013, 11:07 pm

---
hydronoide
Co-Ā∂мιηιѕтяαтσя





Posts

: 2990


Join date

: 2012-12-22


Age

: 28


Location

: INDIA


Subject: Re: Solution For LAN Connection Between Windows XP And Windows 7 Thu 20 Jun 2013, 12:32 am

---

:tnx:FOR INFO :d BT I HAVE ONLY ONE LAPPY BRO :( :d:d
尺.丂.尺
Co-Ā∂мιηιѕтяαтσя





Posts

: 1645


Join date

: 2013-01-12


Age

: 25


Location

: India


Subject: Re: Solution For LAN Connection Between Windows XP And Windows 7 Thu 20 Jun 2013, 8:53 am

---

 Bro i have a lap too.....we can connect like this 
*cyber-wolf*
V.ι.ρ Мεмвεя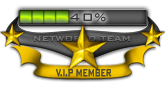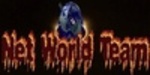 Posts

: 177


Join date

: 2012-12-03


Subject: Re: Solution For LAN Connection Between Windows XP And Windows 7 Wed 02 Oct 2013, 11:01 am

---
Sponsored content

Subject: Re: Solution For LAN Connection Between Windows XP And Windows 7

---