尺.丂.尺
Co-Ā∂мιηιѕтяαтσя





Posts

: 1645


Join date

: 2013-01-12


Age

: 25


Location

: India


Subject: Top 10 Best Facebook Games Mon 08 Jul 2013, 3:41 pm

---



Looking for best facebook games ? Here is list of top 10 best facebook games to kill time.

1)Cityville

CityVille is Zynga's long-awaited entry in the city-building genre, which has proven itself amazingly durable on Facebook. Where many city-builders must be played strictly in brief bursts, CityVille actually offers enough to do that you can spend a considerably longer amount of time with it per session. In theory you can only do things until you run out of energy, but I found myself needing to wait for things to happen more often than I found myself waiting for my energy to regenerate.



2)Farmville

FarmVille is a game about planting strawberries and squash and watermelons. It's about building a fence around your sheep. It's about getting your friends to help you raise a barn. It's a simple, family-friendly farming experience that everyone can enjoy – and just like the delicious taste of farm fresh fruit, once you start it's pretty much impossible to stop



3) Gardens of Time

You play as a potential new recruit for the Time Society: a group that travels back and forth through time, exploring important moments in history. You'll get to go to places like Ancient Egypt and 1960s London, guided all the way by a pair of helpful mentors. And you're not even the only one that is trying to get into the Society, as you'll have a bit of competition in the form of a young lady who doesn't quite like to play by the rules.



4)The Sims Social

The Sims Social doesn't offer a diminished experience however, just a different one. Because while the character and home building aren't as robust as in past Sims games, the social element makes up for it. The Sims Social really lets you interact with your friends in a meaningful way, and it's one of the few games that makes you actually think about your actions before you take them. So be cautious when you decide to call someone's mother a llama.



5) Mafia Wars

Join your friends and more than 25 million other players in Mafia Wars, the world's most popular crime game. Build alliances, amass property, and fight mobs of enemies in games of power and deception.



6) DoubleDown Casino

Play multiplayer casino games like blackjack, slot machines and roulette. Sit at the tables with others to win big in blackjack and roulette. Or play fun slots games to go for the progressive jackpots. As you play, collect badges, level-up and become a high roller at the DoubleDown Casino.



7) Indiana Jones Adventure World

Lucasfilm and Zynga have recently joined forces to bring Indiana Jones to social games for the first time. The fedora-wearing adventurer will debut in Adventure World via a new chapter called Indiana Jones and the Calendar of the Sun. Players will also find the character throughout the Adventure World story, which has been re-named Indiana Jones Adventure World.



8) Empires & Allies

The game play is very easy to get used to since all you need is a mouse. Building your empire and watching it grow gives you a sense of pride and excitement. Remember, Zynga has over 200 million gamers so you're bound to play against your friends and meet new people. Hardcore gamers will enjoy this game since you can watch your enemies blow up and die. I give this game 4 out of 5 stars. Empires & Allies is available on Facebook.com for free in 12 different languages.



9) Diamond Dash

Diamond Dash is exactly what you'd expect it to be and nothing more. That means it's a solid, fun, and downright addictive puzzler that's a perfect way to fit in some gaming time during your coffee break. But it also means that it doesn't do anything you haven't seen before, which is disappointing. Because as good as Diamond Dash is, it also feels a bit derivative at times, and more like the next Blitz game, as opposed to a new experience from a different developer. But that probably won't stop you from playing just one more round. And then another.



10)Bingo Blitz

Bingo Blitz is one of the new breed of Facebook games, as much about letting people play traditional games through the platform as the usual elements of virtual currency, collectibles, and experience levels. In Bingo Blitz players can use credits to purchase up to four bingo cards and play them all at once in games whose length is determined by total number of participants. Once a certain number of players have achieved a bingo, the game ends and everyone collects their winnings. Players can win coins to spend in the in-game shop, credits to buy more games, and collectibles.





Enjoy Friends....... 


jayanthkumarr
Fояuм Мαηαgєя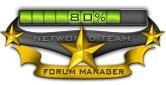 Posts

: 1732


Join date

: 2013-01-11


Age

: 26


Location

: Bangalore . Karnataka


Subject: Re: Top 10 Best Facebook Games Mon 08 Jul 2013, 3:47 pm

---

don

NETWORLD TEAM
尺.丂.尺
Co-Ā∂мιηιѕтяαтσя





Posts

: 1645


Join date

: 2013-01-12


Age

: 25


Location

: India


Subject: Re: Top 10 Best Facebook Games Mon 08 Jul 2013, 4:20 pm

---

  Jayanth Bro
hydronoide
Co-Ā∂мιηιѕтяαтσя





Posts

: 2990


Join date

: 2012-12-22


Age

: 28


Location

: INDIA


Subject: Re: Top 10 Best Facebook Games Tue 09 Jul 2013, 5:31 pm

---
尺.丂.尺
Co-Ā∂мιηιѕтяαтσя





Posts

: 1645


Join date

: 2013-01-12


Age

: 25


Location

: India


Subject: Re: Top 10 Best Facebook Games Tue 09 Jul 2013, 5:55 pm

---
Sponsored content

Subject: Re: Top 10 Best Facebook Games

---