alberto
Мεмвεя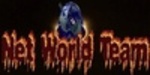 Posts

: 9


Join date

: 2012-12-22


Subject: How to Fix the Blue Screen error in win xp Sun 27 Oct 2013, 4:20 pm

---

hi all please help to fix blue screen hang , here i show screen

[You must be registered and logged in to see this image.]
(¯`·.CRISTY.·´¯)
Ādмιиιsтяαтоя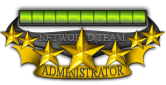 Posts

: 1037


Join date

: 2012-11-13


Age

: 35


Location

: Capelle a/d IJssel 2909.


Subject: Re: How to Fix the Blue Screen error in win xp Mon 09 Dec 2013, 4:27 pm

---

Check your computer's internal hardware. Sometimes, a poor connection inside the computer can cause a Blue Screen. Open your case and check to make sure that all the cables are firmly connected and that any cards are seated firmly in their sockets.
This is more difficult for laptops. You can check the hard drive and the RAM to make sure that they are connected properly. Remove the panels in the back that cover the hard drive and RAM with a small Phillips-head screwdriver. Press the components firmly into their connections.

Test your RAM. A common culprit in system crashes is a bad stick of RAM. When RAM fails, it causes the system to become unstable. You can test your RAM by using a program called "memtest86". This program is available for free online, and is run by burning it to a bootable CD.
Reboot your computer and run the memtest program. The memtest software will automatically begin running tests on your computer's RAM. This may take several minutes to complete. For best results, allow several passes of the test to be completed. Memtest will run indefinitely until you stop it yourself.

Test your hard drive. Run the "chkdsk" function on your hard drive to scan for errors and fix potential problems. A failing hard drive can cause Blue Screens due to corrupted files. To run chkdsk, open Computer/My Computer and right-click the disk that you want to scan. Select Properties.
From the Properties screen, select the Tools tab.
Click Check Now in the Error Checking section. Your computer will prompt you to restart in order to scan the disk.
blacklisteD_Boy
Мεмвεя





Posts

: 24


Join date

: 2013-11-15


Age

: 29


Subject: Re: How to Fix the Blue Screen error in win xp Mon 09 Dec 2013, 7:49 pm

---

If you're getting a blue screen and then your computer immediately reboots without being able to read the text in the blue screen, follow the steps below. If you're unable to get into Windows to perform the steps below, boot the computer into Safe Mode.


From the Desktop right-click on My Computer.


Click the Properties option.

In the System Properties window click the Advanced tab or the Advanced system settings link.

In Advanced click the Settings button under Startup and Recovery.


In the Startup and Recovery window uncheck the Automatically restart check box.
Click Ok.

If you're getting a solid blue screen with no white text, you are not encountering a BSoD. It's likely a problem with your video card, monitor, or other hardware
__sandra**
Мεмвεя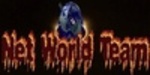 Posts

: 6


Join date

: 2012-11-22


Subject: Re: How to Fix the Blue Screen error in win xp Thu 01 Jan 2015, 12:33 pm

---
Sponsored content

Subject: Re: How to Fix the Blue Screen error in win xp

---