!!!_heart.breaker_!!!
Ādмιиιsтяαтоя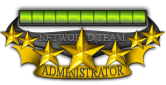 Posts

: 94


Join date

: 2012-12-18


Subject: Attention Dear Posters Sun 19 Jan 2014, 10:27 am

---

Attention Dear Posters

From today Nuke tools are not allowed in our forum coz he is using abuse language against Islam in his tools Xml

We don,t want religious Fight here we will respect all kind of religious to run our forum peacefully

Remember one thing more No one have permission to post anything which are against of any Religious

Keep Run Forum Peacefully AnD Stay With Us. . . . . . .   
Fareed.ahmad
Мεмвεя





Posts

: 20


Join date

: 2013-09-29


Age

: 29


Location

: India


Subject: Re: Attention Dear Posters Sun 19 Jan 2014, 1:22 pm

---
sp0ut
Co-Ā∂мιηιѕтяαтσя





Posts

: 2356


Join date

: 2013-02-17


Age

: 26


Location

: Pakistan


Subject: Re: Attention Dear Posters Sun 19 Jan 2014, 1:37 pm

---

Goog BRooo

  
*cyber-wolf*
V.ι.ρ Мεмвεя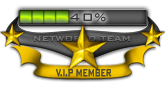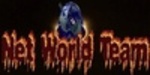 Posts

: 177


Join date

: 2012-12-03


Subject: Re: Attention Dear Posters Sun 19 Jan 2014, 3:32 pm

---

in his tool nothing wrong , he did't abuse with his tools , but we don't know about inside tools . that not visible to normal l users, we can't know what inside your heart , you or others may abuse in heart or secretly for self satisfactions.. and how you sure , that his xml from his tools , did you check ?. did you extract that tools ?abuse a religion really bad habit. but make sure before ban a tools , because in nimbuzz nuke boot no-1 and most of server boot use that, so make sure before ban, IF IN HIS XML ABUSE , YOUR DECISION NOT WRONG

I THINK IN ANY  RELIGION NEVER TEACH ABUSE  ANOTHER RELIGIONS
---=v1.0=---
Co-Ā∂мιηιѕтяαтσя





Posts

: 2649


Join date

: 2013-02-22


Age

: 34


Location

: Riyadh Saudi Arabia


Subject: Re: Attention Dear Posters Sun 19 Jan 2014, 4:36 pm

---




ok bro thats your desicion no comment about that
dwajidi
Мεмвεя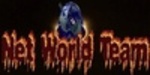 Posts

: 14


Join date

: 2013-06-11


Age

: 31


Subject: Re: Attention Dear Posters Sun 19 Jan 2014, 5:29 pm

---

*cyber-wolf* wrote:

in his tool nothing wrong , he did't abuse with his tools , but we don't know about inside tools . that not visible to normal l users, we can't know what inside your heart , you or others may abuse in heart or secretly for self satisfactions.. and how you sure , that his xml from his tools , did you check ?. did you extract that tools ?abuse a religion really bad habit. but make sure before ban a tools , because in nimbuzz nuke boot no-1 and most of server boot use that, so make sure before ban, IF IN HIS XML ABUSE , YOUR DECISION NOT WRONG

I THINK IN ANY RELIGION NEVER TEACH ABUSE ANOTHER RELIGIONS

[You must be registered and logged in to see this link.]
mr.sk
Registered User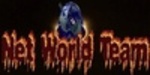 Posts

: 3


Join date

: 2014-01-17


Age

: 31


Subject: Re: Attention Dear Posters Sun 19 Jan 2014, 7:29 pm

---
Sponsored content

Subject: Re: Attention Dear Posters

---