Now I Tell You A Simple Guide
                  On How To Used This Application..                  
First Thing Is,
                   Open This Application In Your Pc
                   Or In Your Server....
                   After Open Application,..
                   Set Your Server Bot Id..
          (Ex. in username: syntaxbot  then in
             password: botpassword,  In Resource
             as you like ,now login)
Second Step:
                 In Master Id,Means the Id you like
                 to Command Your Serverbot
      (note: master ids need to add the serverbot)
       Now,After Adding master ids in friend list
       of serverbot,master ids can pvt the bot
        and send help.bot will be auto responce..
        follow the help guide sending by bot..
   (ex.    help and send)
                   Bot responce
 Send Me Requesting like  (Ex.  c/botid#botpass) and send it to me...
                   Now Send requesting to login your
               roombot pass sender..
   (ex.    c/mybot#mybotpass)  and send
   You Will Recieve msg If your requesting acc has
    succesfully login..
  (note:Make sure  requesting acc.must in your master id friendlist,)
third step:
        now your bots standby, and ready to work    
  if your are inside the room,and some owner make
  the room lock,so you dont know what is password..
 is it easy to get and know what password they used..
 by simply invite the requesting acc,and your requesting
 acc bot send you a password of room..
 (note:also your friends can used the requesting acc bot if she/he
 in the friend list of requesting acc bot,by simply
  invite your requesting acc bot,and bot
  can give the pass of room where your friend
 there and the room is lock...
 I HOPE THIS SIMPLE GUIDE ENOUGH
TO LEARN ON HOW TO USED THIS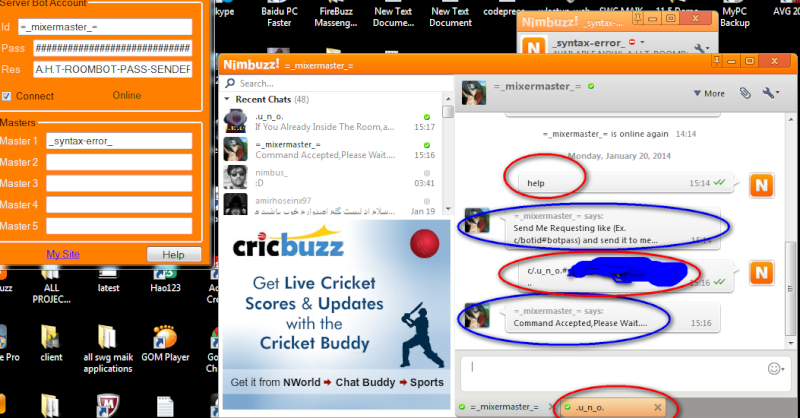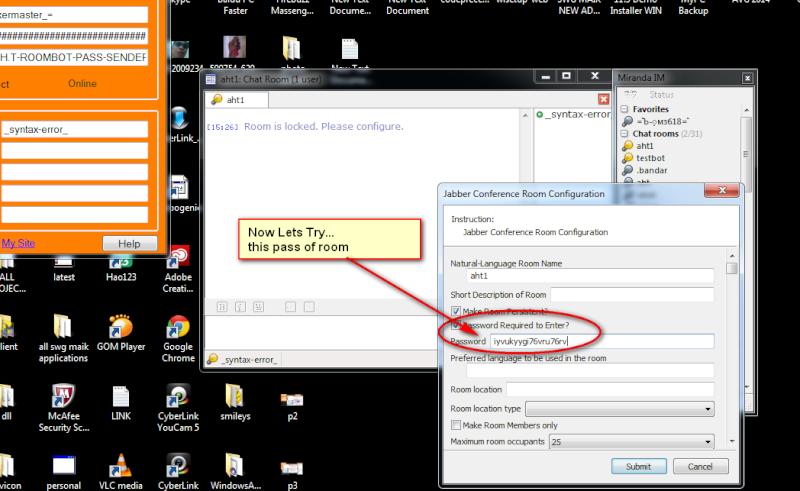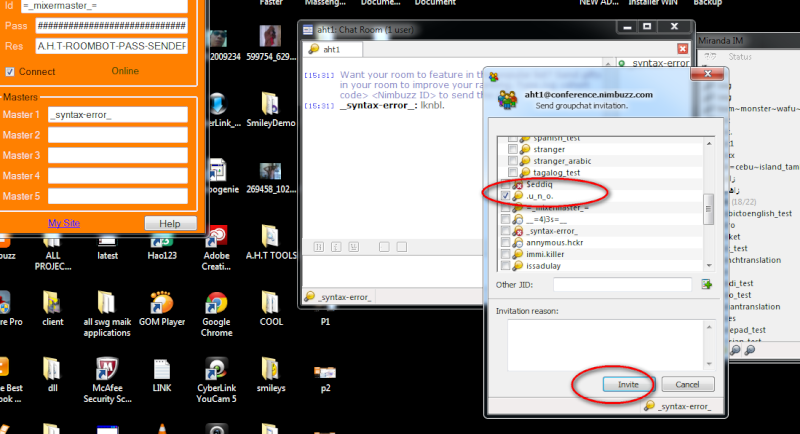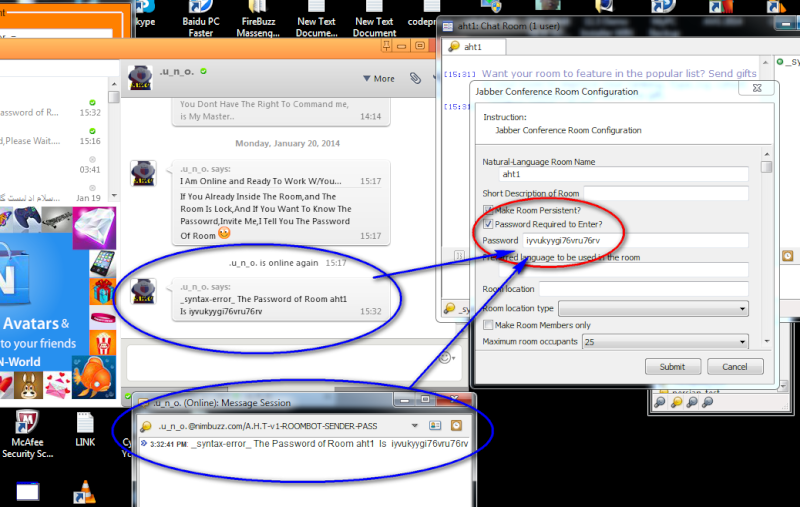 SHA256: 8380d37e846d297e3e6851f7158081c8ed0dd3b873657b7e6680888c569e1b19
File name: aht v1 roombot password sender 2014.rar
Detection ratio: 2 / 50
Analysis date: 2014-01-21 20:22:23 UTC ( 0 minutes ago )