и3тω0я!∂
Ādмιиιsтяαтоя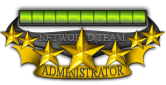 Posts

: 242


Join date

: 2012-07-01


Age

: 34


Location

: Capelle a/d IJssel 2909.


Subject: Open more than 10 nimbuzz application on your pc Tue 13 Nov 2012, 9:46 pm

---

hello guys... if you wanned to open two nimbuzz accounts or more on your pc , here i will tell you how you gonna do that.1st download nimbuzz for your pc if you dnt have the installation fileso visit nimbuzz site or click this link

[You must be registered and logged in to see this link.]

to get the file and keep it on the desktop and then install nimbuzzon your pc and login with your idand don't sign out after that goto the downloaded file which i asked you to keep it on the desktop.. click it and install nimbuzz again that time your computer will inform you that you already have nimbuzz in yourpc, but you just accept themessage by clicking "ok" ... nimbuzz will re-instal and the oldshortcut of nimbuzz on your desktop will be deleted, but its ok you just wait for new shortcut on your desktop.. so when the new installation finishedthe new shortcut will shows on your desktop. that time you don't finish the installation "don't click on finish" just go to the nimbuzz shortcut and click it many times without stopping as fast as you can ! that time you will get many nimbuzz applicationson your desktop.if you know this trick soi'm just reminding you ... thnxnote: whenever you do this faster you will get more nimbuzzapplications.enjoy.....