sp0ut
Co-Ā∂мιηιѕтяαтσя





Posts

: 2356


Join date

: 2013-02-17


Age

: 26


Location

: Pakistan


Subject: Badbuzz Anti HĂČĶĨŃĞ Fri 04 Apr 2014, 3:44 pm

---

20 password changes every 24 hours, Makes the person unable to change your password.

password auto creating. with 43 char.

Your last changed pw saving to " User Name's " Folder , for see folder click "Open Saved Folder"

Other options : show avatar , set Status text and mode , ...

Point : For set status text type & press Enter Key

Usual Disclaimer: I am not responsible for blocking your id ! 

 
!!-rocky-!!
Јυиιоя Мεмвεя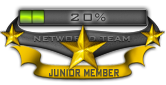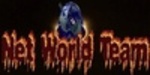 Posts

: 42


Join date

: 2012-11-25


Subject: Re: Badbuzz Anti HĂČĶĨŃĞ Sat 05 Apr 2014, 12:13 pm

---

 
sp0ut
Co-Ā∂мιηιѕтяαтσя





Posts

: 2356


Join date

: 2013-02-17


Age

: 26


Location

: Pakistan


Subject: Re: Badbuzz Anti HĂČĶĨŃĞ Sat 05 Apr 2014, 9:14 pm

---
Sponsored content

Subject: Re: Badbuzz Anti HĂČĶĨŃĞ

---