тнà¦á
Co-Ā∂мιηιѕтяαтσя





Posts

: 727


Join date

: 2012-12-03


Age

: 26


Location

: South Tamilnadu,India


Subject: N0W ANY0NE CAN EDIT B0MBUSM0D WITH YOUR S60V5 SYMBIAN M0BILES Sat 08 Dec 2012, 8:06 pm

---

1. FIRST .h*c*k YOUR S60V5 MOBILES WITH ANTIVIRUS..........
2. THEN DOWNLOAD JAR.EDITOR.sis
3. INSTALL JAR.EDITOR.sis
4. OPEN JAR.EDITOR AND SELECT BOMBUSMOD WHICH YOU WANT TO EDIT.
5. THEN THERE YOU SEE 1.extract 2. extract all
6. SELECT EXTRACT ALL AND WAIT ITS EXTRACTING............
7. GO TO MOBILE MEMORY CARD AND YOU SEE THE FOLDER [ JAR EDITOR]
8. OPEN JAR EDITOR FOLDER AND THERE IS 1. FILE 2. PACKAGE
9. OPEN PACKAGE AND THERE YOU SEE A LOT OF CLASS FILES, IMAGES,LANG, META-INF, MIDLET, SKINES, SOUNDS ETC
10.TO CREATE YOUR NAME BOMBUSMOD ---OPEN META-INF----
11.IN META-INF THERE YOU SEE MANIFEST FILE..... .
12. OPEN MANIFEST FILE ....YOU SEE (MIDlet-1: BombusMod) AND (MIDlet-Name: BombusMOd) HERE YOU CHANGE THE NAME instead of BOMBUSMOD] SKYMOD,KINGMOD ETC as you like
13. THEN AT LAST SAVE THE FILE.
14. COME BACK TO BOMBUSMOD AND RENAME IT. PUT THAT NAME WHAT YOU EDIT IN MANIFEST FILE. NOT OTHER NAME ( EX. SKYMOD.jar, KINGMOD.jar)
15. NOW YOUR BOMBUSMOD IS READY WITH YOUR NAME...
ılı.รקลωи.ılı
моdεяαтоя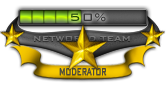 Posts

: 262


Join date

: 2012-11-27


Subject: Re: N0W ANY0NE CAN EDIT B0MBUSM0D WITH YOUR S60V5 SYMBIAN M0BILES Sat 08 Dec 2012, 10:29 pm

---
ali_ksa
Registered User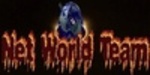 Posts

: 2


Join date

: 2012-11-22


Subject: Re: N0W ANY0NE CAN EDIT B0MBUSM0D WITH YOUR S60V5 SYMBIAN M0BILES Sat 08 Dec 2012, 10:43 pm

---
тнà¦á
Co-Ā∂мιηιѕтяαтσя





Posts

: 727


Join date

: 2012-12-03


Age

: 26


Location

: South Tamilnadu,India


Subject: Re: N0W ANY0NE CAN EDIT B0MBUSM0D WITH YOUR S60V5 SYMBIAN M0BILES Sun 09 Dec 2012, 4:26 am

---

thala__________0010@N.C
Godfathers
моdεяαтоя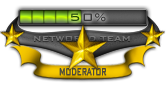 Posts

: 35


Join date

: 2013-03-08


Subject: Re: N0W ANY0NE CAN EDIT B0MBUSM0D WITH YOUR S60V5 SYMBIAN M0BILES Thu 04 Apr 2013, 8:19 am

---

nice share bro but you should give the download link of software also :D
Sponsored content

Subject: Re: N0W ANY0NE CAN EDIT B0MBUSM0D WITH YOUR S60V5 SYMBIAN M0BILES

---